9,477 views [ stats ]
Type: Public Membership

Founded: November 23, 2008

Members: 282
This group is for UG members with a joining date of, obviously, a month in 2008. Trolls and the like have contributed to a bad image of 08ers, yet there are inevitably decent joining members of this time period. This group is to identify and unite such of those who participate in the UG community in a supportive and contributive way, to dispel the predjudices older members have on our group.

Threads and comments are open for us to chat and converse with one another, because united as 08 noobs we stand!

Our joining dates do not define us!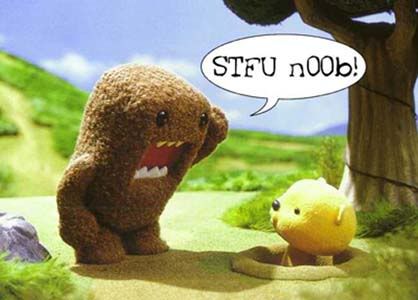 The definition of 'amicable' from Dictionary.com:
amicable - am⋅i⋅ca⋅ble - [am-i-kuh-buhl]

Characterized by or showing goodwill; friendly; peaceable: an amicable settlement.





Members are encouraged to post a link in their signatures as a tag for the group. Please send a message or comment to Le_Bunny if you would like to help with spreading the message. This will boost group views and membership, and look pretty darn good as well.

Note: If you fit the criteria you can automatically join, you don't need to ask. You will be checked for- ahem- amicability, but that's all that's needed.
Welcome newcomers.



In proud affiliation with UG's
League Of Guitarists.

The Alliance of Amicable 08ers group forum